COMFORT, RELAXATION
AND BREATHTAKING LANDSCAPES
SPEND YOUR HOLIDAY IN A UNIQUE WAY
IN THE GREEN LUCCHESE HILLS
Podere Farinello is an agricultural estate surrounded by greenery among the vineyards and olive groves in the hills of Lucca, where tranquility, serenity and privacy will be the only constants in your holiday. For years we have also been engaged in the production of high quality oil, which can be purchased in the company.
Podere Farinello can be the starting point for unforgettable excursions and visits to the countless cities of Tuscany. A few kilometers from the Historic Center of Lucca, Farinello is ideally located for reaching the most renowned cities of art and the main destinations of cultural and artistic interest, as well as the sea of ​​Versilia just 20 minutes away by car.
At guest's disposal there are the garden, the barbecue, the salt water swimming pool with sun beds and umbrellas and the parking area. Each apartment also has a dedicated and equipped outdoor area for lunch and dinner, with table and chairs. On request we organize oil tasting and if the vintage allows us, also our wine that we produce only for personal use.
OUR APARTMENTS: ROMANTIC ATMOSFERE AND PANORAMIC VIEW
The stone outside, the terracotta tiles, the mandolate bricks and the exposed beams inside each unit. All apartments are carefully furnished, with furniture produced by artisans of the sector and finely finished, equipped and very welcoming, designed to make your stay as comfortable as possible. You don't have to bring anything with you, only personal belongings, we'll take care of the rest. Nothing is left to chance. We chose these names because they reminded us of our countryside and the Blackbird and the Swallow that we found in the garden, seemed to welcome us on our arrival at Podere Farinello.
IL BARCO
(Place of Delights)
This apartment, because of its special equipment and distribution remenbers a "place of delights", called Barco in the local use of the language.
For couples looking for an intimate setting, located on the ground floor, we offer the apartment "la Rondine".
IL MERLO INNAMORATO
(the Blackbird in love)
From this bright and panoramic apartment it's easy to observe the local birds.
The salt water swimming pool of Podere Farinelllo is merged in a lovely, perfectly groomed lawn, dotted with trees and surrounded by several sunbeds and umbrellas. The swimming pool measuring 10 x 6 meters is open approximately from May to October. Raffaello personally takes care of the maintenance and cleaning. By the pool or in the water you can spend time in complete relaxation enjoying a splendid view of the surrounding countryside.
If you like genuine flavors, Podere Farinello is an unmissable appointment with taste. The spearhead is the olive oil of own production, the Oro di Lucca, an oil with very low acidity and a beautiful golden color.
Podere Farinello was born from the idea and desire to join forces and passions of 2 brothers, Giuliano and Raffaello Satti. Two different characters with the same passion. Both start from the concept of love for nature and agricultural products that our land, the countryside of Lucca, can offer if cared for, and "cultivated" with dedication and passion, respecting its rules.
 Giuliano: the legal representative of the company is the mentor, the one who creates, invents. With his desire to improve, experiment and grow, this small business has become increasingly appreciated by the customers who stay there. Here they find that genuine taste of home, which has got lost in large cities.
Raffaello is the arm, the one who lives natur 100%, who cultivates it, improves it, producing one of the most appreciated extra virgin olive oil in our area. Despite the difficulties due to various climate changes, but in the end the effort is worth the result.
And then there's Francesca, Giuliano's wife, who adds her feminine touch to the apartments, who reinvents them, improves comfort and design. All three, in agreement with the rest of the staff, ensure that every year, season by season, this small structure makes guests, who choose to spend their holidays surrounded by nature and the emotions it gives, happy and satisfied.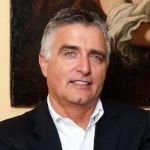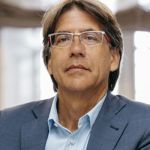 Rafael
War sehr schön alles super schön, die Gastgeber sind sehr nett, wunderschön Landschaft Aussicht, der Pool war sehr sauber, alles perfekt.

Carine
Wij waren daar om Kerst te vieren dus echt in een wintermaand. Wij betaalden per dag 20 euro extra voor de verwarming wat meer dan voldoende is als we vergelijken wat wij maandelijks in ons eigen huis betalen.

Tina
Eine sehr liebevoll eingerichtete Wohnung in einer traumhaften Anlage. Der Ausblick ist fantastisch und die Besitzer sehr freundlich und hilfsbereit. Ich kann diese Unterkunft nur weiterempfehlen! Das einzige Manko, wenn man so will, ist, dass es kein Restaurant in Laufnähe gibt und man aufs Auto angewiesen ist.

Luca Scotti
Posto veramente bellissimo e accogliente, stanze complete di tutto con vista magnifica sul paesaggio.

Imogen
The view, the tranquil setting. The rustic Tuscan decor. The immaculate swimming pool. Superb near by restaurants kindly recommended by the owners, The owners hospitality, free olive oil & unlimited fruit grown on thief beautify farm. So kind ❤️.

Alice
Cosy setting with a private terras with BBQ and salt water pool. The kitchen was very well equiped including a dishwasher and oven and salt, pepper and oil.
A change of towels halfway the week would have been nice. Other then that we liked everything.

Horacio
El lugar es tan hermoso que es difícil de describir, estas en medio de la campagna Toscana, como en una película, viñedos, quinta, piscina, frutales, recoges …
La señalizacion italiana que es un desastre, te confundís hasta con el GPS.

ADDRESS
via di Mammoli, 1001
S. Michele di Moriano
55100 Lucca – ITALIA
TELEPHONE
Tel. +39 0583 469538
Cel. +39 335 6896709